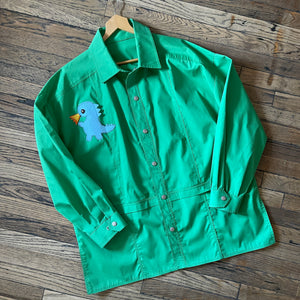 Coats and Jackets by Monster Booty Threads
Jackets and coats with a little Monster Booty Threads flair! Grab a stylish overcoat, a fuzzy hoodie, or a bright raincoat to keep you warm in the winter.
Jen of Monster Booty Threads finds the best vintage clothing, fixes it up, and adds her own unique style, making each piece one of a kind! The iconic Monster Booty patches are handmade from recycled eco-friendly felt.